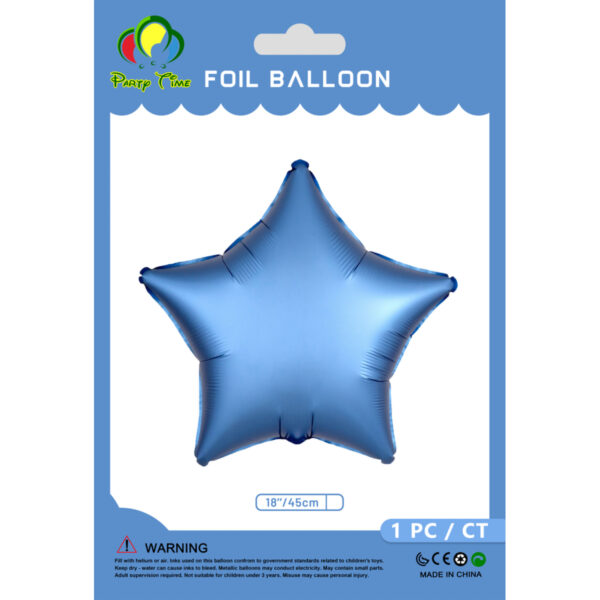 1-Piece 18″ Matte Star Foil Balloon – Blue
3.00 AED
Product Details:
Make your party fabulous with this Blue Matte Star Foil Balloon. Featuring a matte finish, this foil balloon adds decorative color to your birthday party or any special occasion. A classic party essential, the star-shaped balloon is perfect to use alone or as part of a unique balloon bouquet. Match the decor at any party with this star foil balloon!
Blue Matte Star Balloon Product Details:
18inches wide
1pc/pack
Foil
Self-sealing
Reusable
Description
WORTH THE PENNY | REUSABLE & STURDY – Made from grade 'A' quality, this classy, beautiful star shape foil balloon is durable and re-usable for the any themed occasion. It can stand gracefully hanging on your ceilings or walls for a long period of time. Just detach carefully and keep it in a safety place. Indeed an excellent quality with an affordable price!

SUGGESTED USES: Birthday decoration on rooms, home, office, outdoor, and many more! – Perfect for Wedding, Anniversary, New Year's Eve Decorations, Baby Shower, Bachelorette – Great design for school – Backdrop complement for photo booth or centerpiece – Backdrop complement for dessert table and cakes – Vibrant entrance doorway party décor.