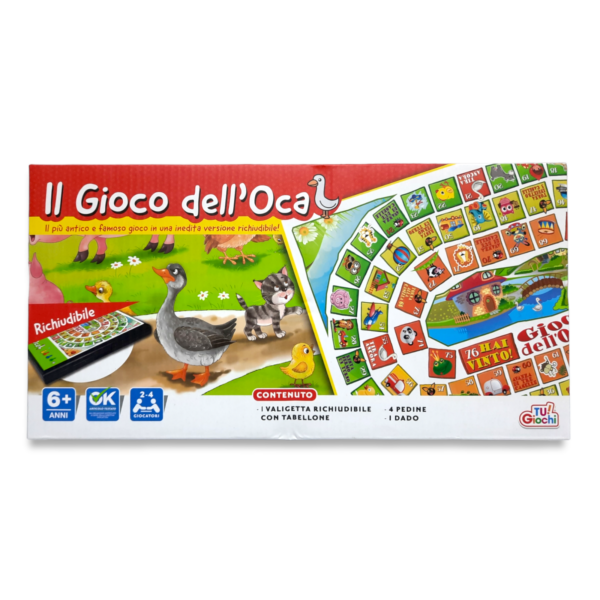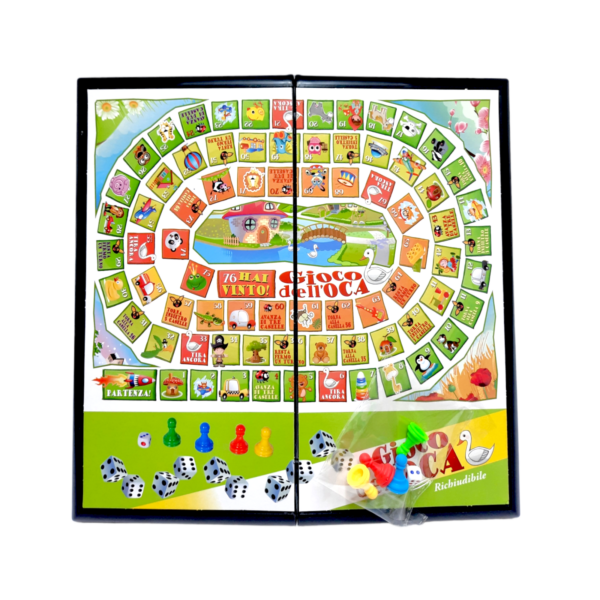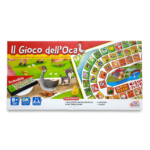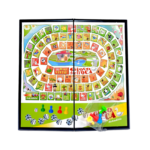 The Game of the Goose Italian Board Game, Kids Creative Games
15.00 AED
PRODUCT DETAILS:
A fantastic suspenseful game, which offers great entertainment for kids and family. Disclaimer: This is an Italian language game (NO ENGLISH)
Package Includes:
1x resealable case board
4px pawns
1x Dice
Description
Additional information
Reviews (0)
Description
GAME INSTRUCTIONS:
Each player rolls a dice, whoever gets the highest score goes first, and the others will follow in clockwise order. Each player chooses a marker and in turn, rolls the dice, the score obtained corresponds to the number of moves. For the progress of the game, follow the instructions on the board directly.