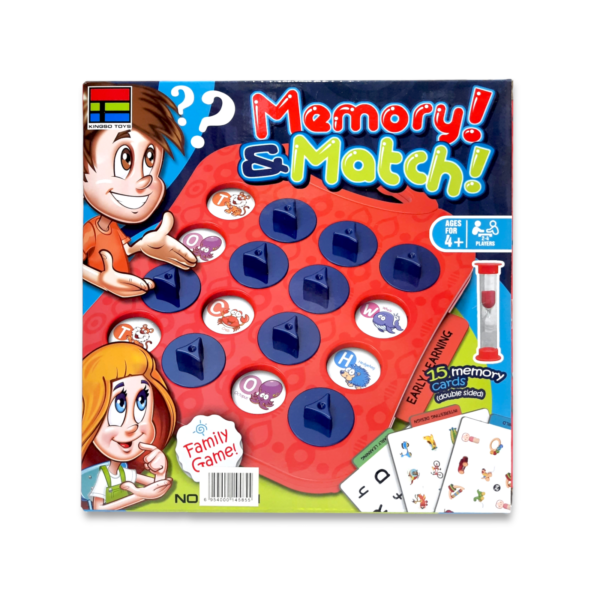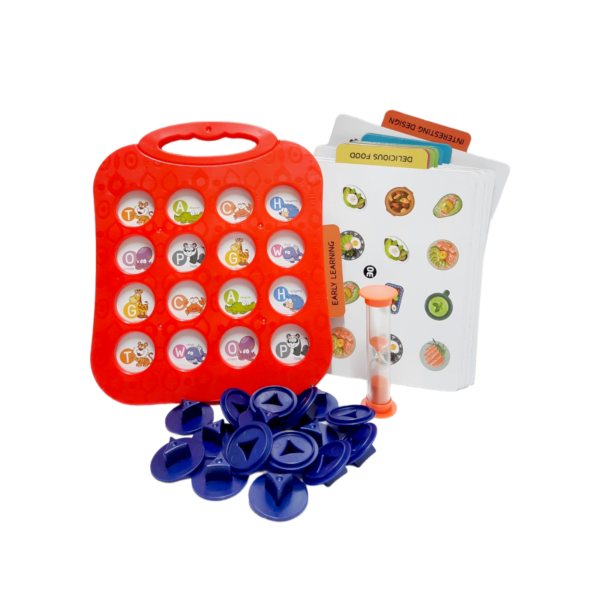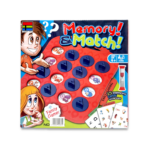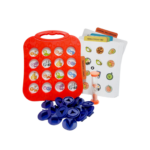 Memory & Match Fun Interactive Brain Training Memory Matching Pair Puzzle Board Game For Kids
15.00 AED inc. vat
PRODUCT DETAILS:
This Memory & Match game encourages children to recognize objects and name them. this also helps develop memory skills, stimulating vocabulary learning and knowledge in a fun way. It helps to follow rules and respect them. It can be an individual or group game, taking turns to play the plastic lids are specially designed for carrying out the gripping movement correctly.
Package Includes:
1x game card base
15x double sided memory cards
16x lids
1x hour glass
Description
Additional information
Reviews (0)
Description
GAME INSTRUCTIONS:
The game starts, the game card is placed in the end seat, and with the hourglass start time, players began to remember the picture until the hourglass is finished. All pictures cover with a lid, younger players began lifting the lid, according to the player's memory before the first kick two lids, if the same picture or two complementary, they get two lids, if two images are not the same or do not complement each other, Replace the lid it from another player lifting the lid, turn to lift the lid until all images are paired finished, the game is over.