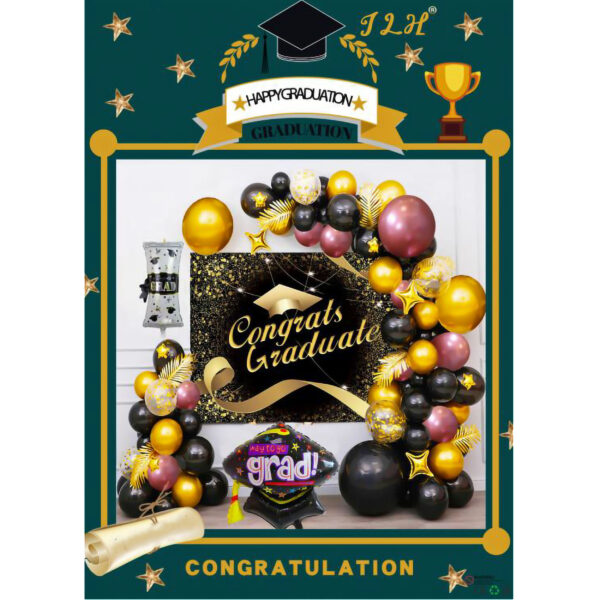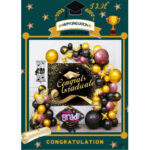 DIY Grand Black, Gold & Pink Graduation Balloon Backdrop Kit, 50pcs
30.00 AED inc. vat
Product Details:
Let your grad know how proud you are with this DIY Congrats Graduate Decoration Kit! This commencement decoration features a of black, gold, and pink balloons and a banner that says "Congrats Graduate!" message. This set is very easy to arrange as you already have the referrence with the packing itself!
Decoration Set Includes:
1pc "Congrats Graduate" Banner – 27.5inch x27.5inch
1pc Graduation Hat Foil Balloon says "Way To Go , Grad!" – 26inch
4pcs 5inch Gold Star Foil
4pcs 8inch Gold 4-pointed Star Foil
1pc Diploma Foil Balloon – 14×6.5inch
2pcs Gold Artificial Leave – 7inch
35pcs Latex Balloons Gold, black, pink & confetti balloons.
1pc Balloon Strip
1 Pad of 12pcs Balloon Glue Dots.