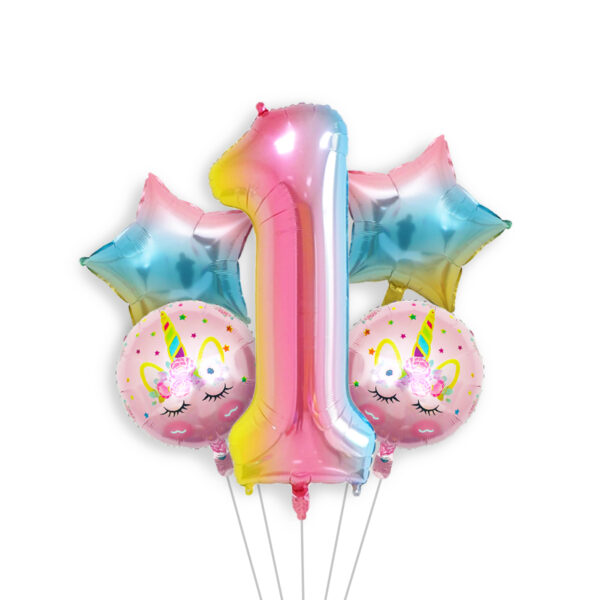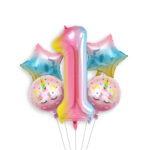 5-Pieces Unicorn Theme 1st Birthday Foil Balloon Set
Product Details:
This five pack of balloons features a large number 1 shaped balloon, two round-shaped pink "Unicorn" balloons , and two gradient multicolor star foil balloons to tie it all together. Mix and match this balloon bouquet with other colorful decorations to set the scene for a magical celebration.
5-Pieces Unicorn Theme 1st Foil Balloon Set  Product Details:
36x18x18x18x18 inches
5pc/pack
Foil
Self-sealing
Reusable
Description
Product Warnings & Disclaimers:
Balloon Safety & Care: (1) The average vehicle holds about 24 inflated balloons and they're best stored in the back seat. (2) Balloons look their best at room temperature – keep them warm on cool days and cool on warm days. (3) Inhalation of helium can be harmful. Never breathe in helium. (4) Uninflated or broken balloons can create a choking hazard. Keep an eye on your little ones. (5) After your party properly dispose of uninflated balloons. (6) Do not release balloons into the air. Help keep balloons out of our waterways and powerlines.